At Aldebaran Commodities our people make the difference. We value driven, ambitious and customer friendly employees. Not only do we focus on our company growth but also on the growth of each individual employee. Our managers constantly guide development and strive to get the best out of each person. As a member of our team you can make a difference!
We have opportunities for new colleagues and graduates from business schools who are specialized in logistics, trade or accounting (MBO/HBO/WO level). All employees are being encouraged to achieve their full potential. We invest in the development, knowledge and know-how of our staff by offering training on the job and opportunities to take courses. Employee benefits can include for example our own pension plan and 13th month salary. Sustainable travelling is also supported since our head company is based in the heart of Rotterdam, thus our office can be reached easily by several ways of public transport.
Maasstraat 17
3016 DB Rotterdam
The Netherlands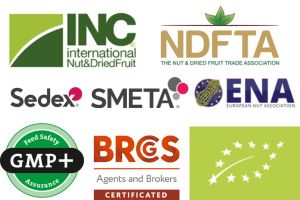 Subscribe to receive our latest Market reports and other news.